How does the program work?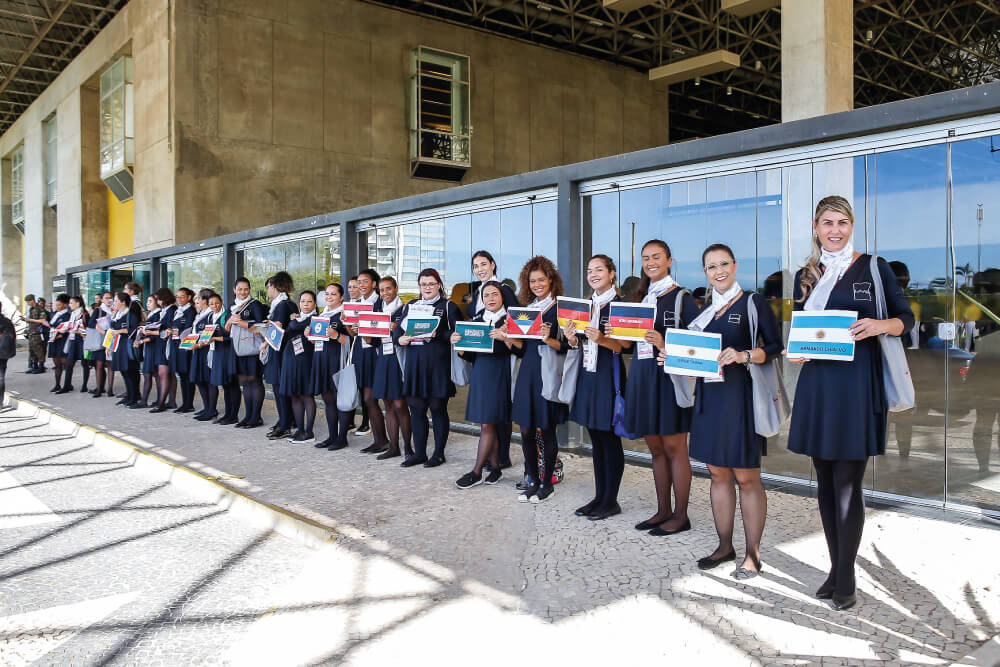 1st Step
The Ministry of Defense of Brazil and Creative Events Brazil invite Defense and Security authorities from various countries: Ministers of Defense, Commanders of the Armed Forces, Ministers of Interior/Justice, as well as other high level authorities;
2nd Step
Creative Events Brazil will make the arrangements for the delegations;
3rd Step
After the presence of the delegations is confirmed, exhibitors will indicate which delegations they wish to meet;
4th Step
Creative Events Brazil will then schedule meetings and send an agenda to both delegates and exhibitors;
5th Step
Official delegations will be escorted by assistants to help locate and visit the booths of exhibiting companies and ensure that the agenda is met;
6th Step
During LAAD Defence & Security meetings between official delegations and exhibitors take place.
In 2023, the programme gather 192 Official Delegations, totalling 482 delegates from 71 countries.
The exhibitors will have the opportunity to meet defence and security authorities. In 2023 the programme held 2.129 meetings between delegations and exhibitors.